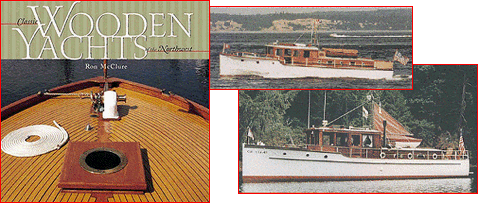 Classic Wooden Yachts of the Northwest by Ron McClure allows you to step aboard the boats that dreams are made of. This web site celebrates his book and serves as a sneak preview of the feast of more than thirty classic wooden motor yachts from Washington to British Columbia, custom-designed and custom-built in the early part of the century before the advent of fiberglass and mass production, and now meticulously restored to their original glory.
Ron McClure's book features beautiful photographs showcasing each boat's graceful lines, highly varnished woods, solid bronze fittings, exquisite joinery work and glowing brass fixtures. Turning its pages will transport you to a world where the traditions of unique design, fine craftsmanship, and lavish attention to detail still reign.
Explore this web site at your leisure. See what phenomenal care is taken in the preservation of these yachts. You may explore eight vessels, all with images and information, out of the over thirty which are represented in the book. Find out where to purchase this book and read how this collection of "Dreams Afloat" came into being. Please enjoy what this site has to offer, and many thanks for your interest.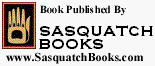 You are visitor
to this page since May 15, 2000.


This site is best viewed with Microsoft Internet Explorer at 800x600 resolution.
---
This site was last updated on January 16, 2002.
All photographs taken by Ron McClure unless otherwise noted.
Please report any errors or broken links on this page to its creator, Matthew Paynton.